Success Series - Session 3: The 15 Invaluable Laws of Growth
Success Series - Session 3: The 15 Invaluable Laws of Growth
Wednesday, April 26, 2023 (8:00 AM - 9:30 AM) (EDT)
Description
Local attorney and life coach Jose Silva's presentation focuses on John Maxwell's book, 'The 15 Invaluable Laws of Growth.' In this 1.5-hour interactive session, Silva will take a deep dive into the strategies used by successful individuals in creating and sustaining a powerful mindset and structure of high performance.
Images
Pricing
Free admission to GMCC members
Zoom Meeting

Wednesday, April 26, 2023 (8:00 AM - 9:30 AM) (EDT)
8:00am-9:30 am // Zoom
Hosted by: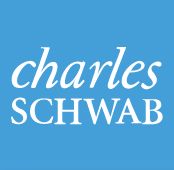 Charles Schwab.
FocalPoint Business Coaching

Century Savings Bank